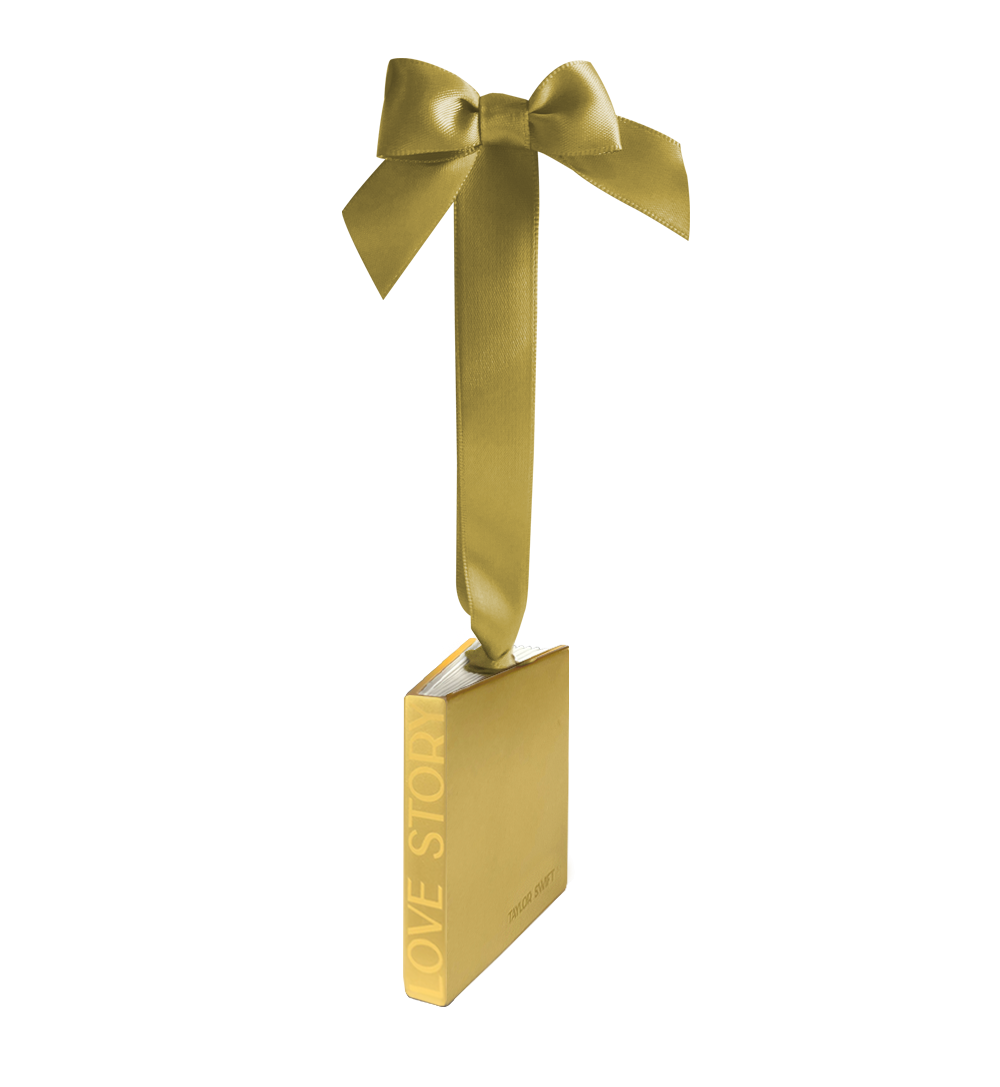 Love Story Ornament
Please note: Prices include VAT. Every effort will be made to deliver this item as soon as possible but it is not guaranteed for Christmas.

Gold book ornament with gold glitter ribbon featuring Fearless (Taylor's Version) "Love Story" song title printed on book binding and "Taylor Swift" printed on bottom right.
Resin
2" W x 0.38" D
Taylor Swift®
©2022 TAS Rights Management, LLC
Used By Permission. All Rights Reserved.