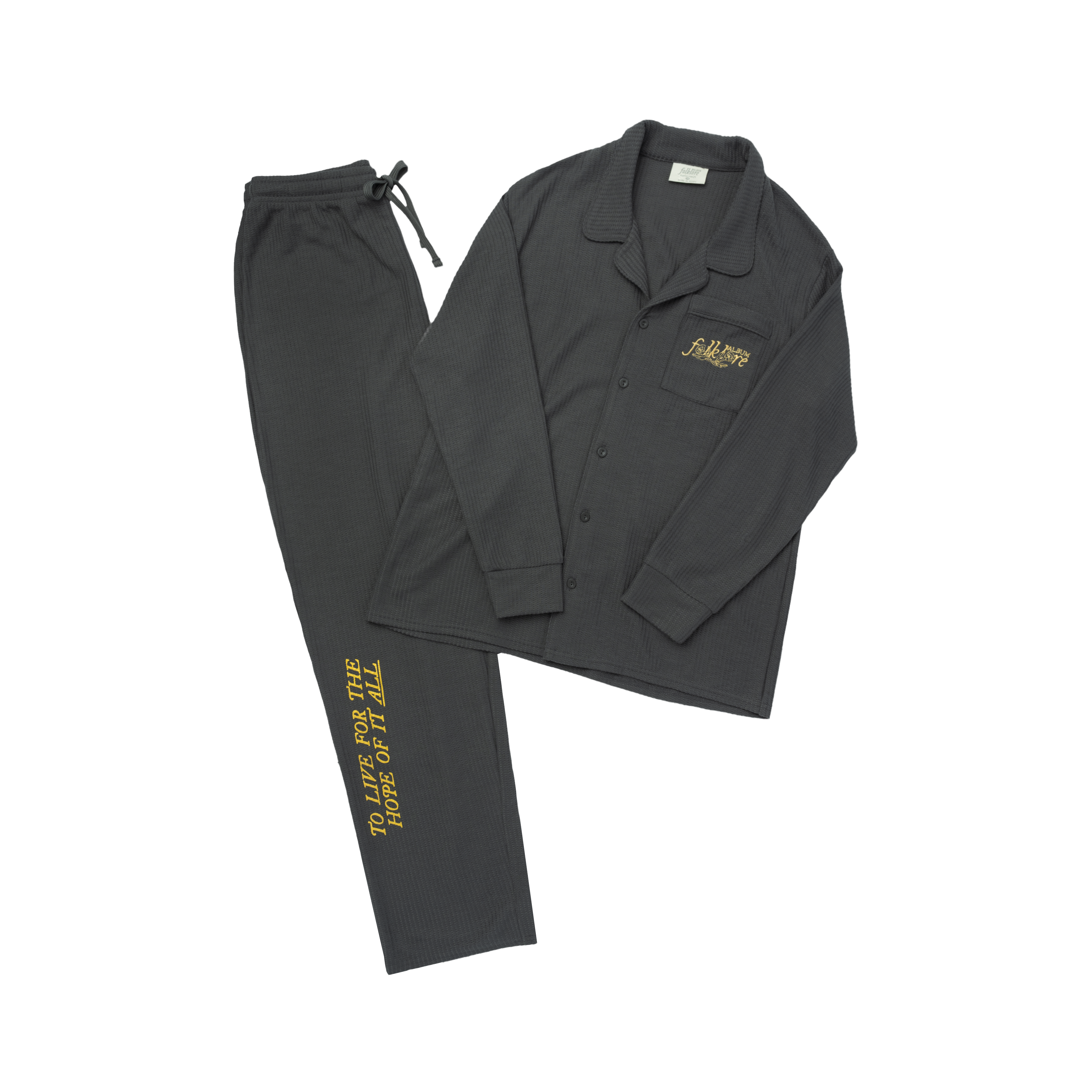 For the Hope of it All Thermal Pajama Set
Please note: Prices include VAT. Every effort will be made to deliver this item as soon as possible but it is not guaranteed for Christmas.

Charcoal long-sleeve thermal pajama top with vines design and "Folklore Album" embroidered on wearer's top left pocket and "For me, it was enough" song lyrics printed on back with charcoal drawstring thermal pajama pants featuring "To live for the hope of it all" song lyrics printed vertically on wearer's right leg.
100% polyester
Taylor Swift®
©2022 TAS Rights Management, LLC
Used By Permission. All Rights Reserved