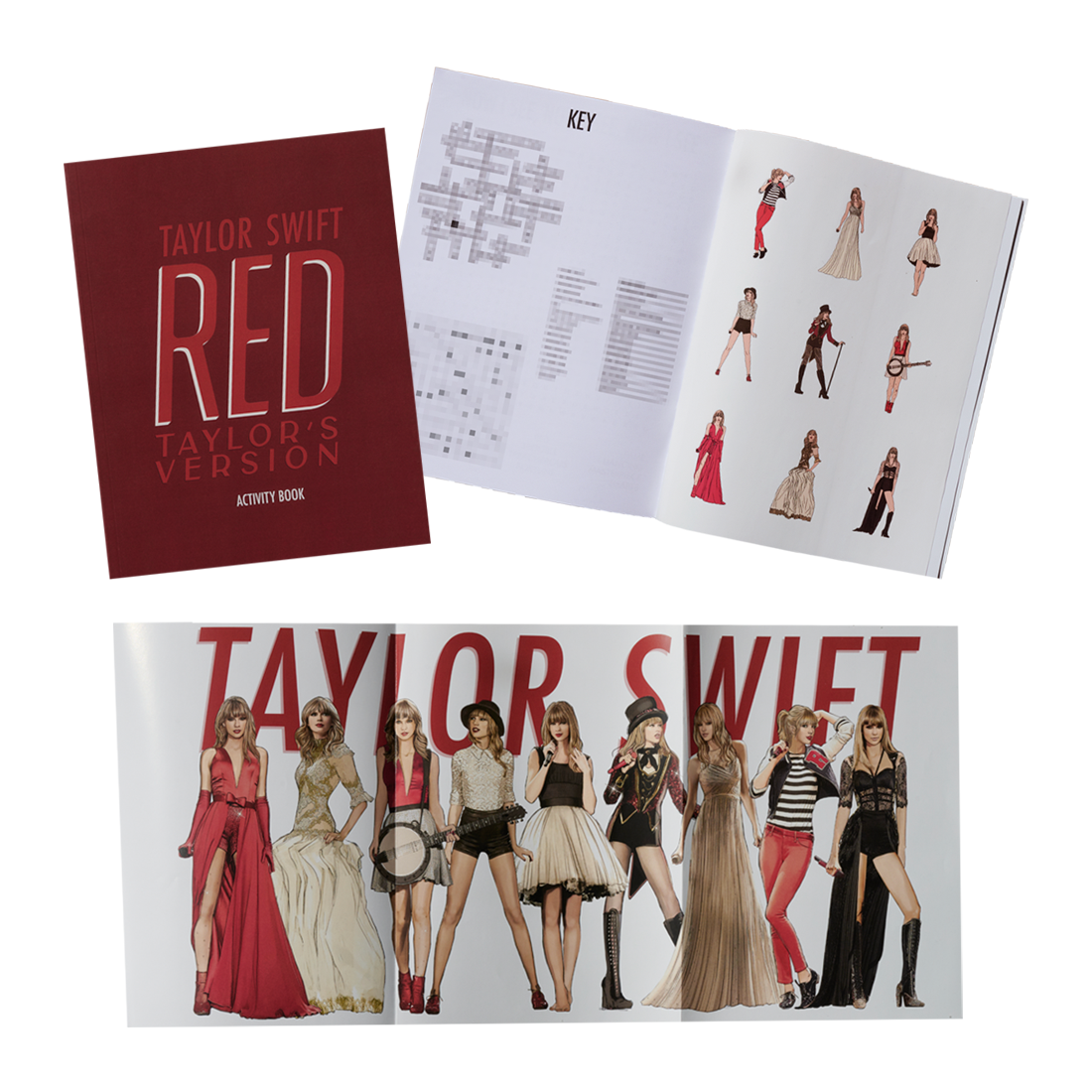 Red (Taylor's Version) Eras Activity Book
*please note we are doing our best to deliver your order as fast as possible, however, we may experience delays somewhere along the way as we try to keep everyone safe.
Activity book with word puzzles, stickers, tear out poster and coloring pages which feature Red (Taylor's Version) Eras illustrations of Taylor Swift. "Taylor Swift Red (Taylor's Version)" is printed on the front cover.
8.5" x 11"
depiction of this product is a digital rendering and for illustrative purposes only. actual product detailing may vary.

Taylor Swift®

©2021 TAS Rights Management, LLC

Used By Permission. All Rights Reserved.