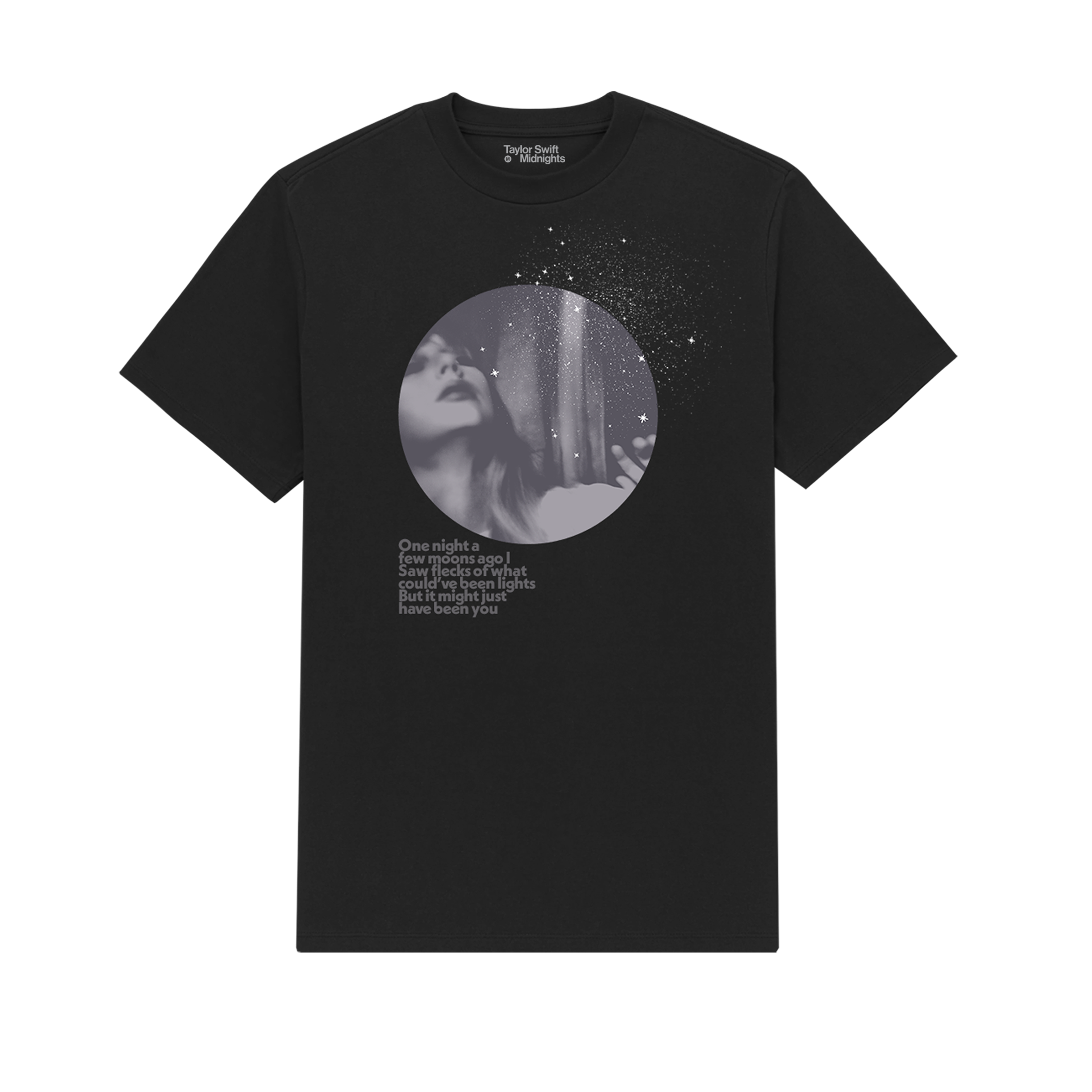 Might Have Just Been You T-Shirt
*Please note: Prices include VAT. This pre-order item will not be available in line with the release date of the physical Midnights album formats. You can select split shipping at check out if you're ordering music at the same time. Every effort will be made to deliver this item as soon as possible but it is not guaranteed for Christmas.


Black t-shirt featuring Taylor Swift Midnights album cover artwork and  "One night a few moons ago I Saw flecks of what could've been lights But it might have just been you" song lyrics and twinkle design printed on front.
100% cotton
Depiction of this product is a digital rendering and for illustrative purposes only. Actual product detailing may vary.

Taylor Swift®
©2022 TAS Rights Management, LLC
Used By Permission. All Rights Reserved.