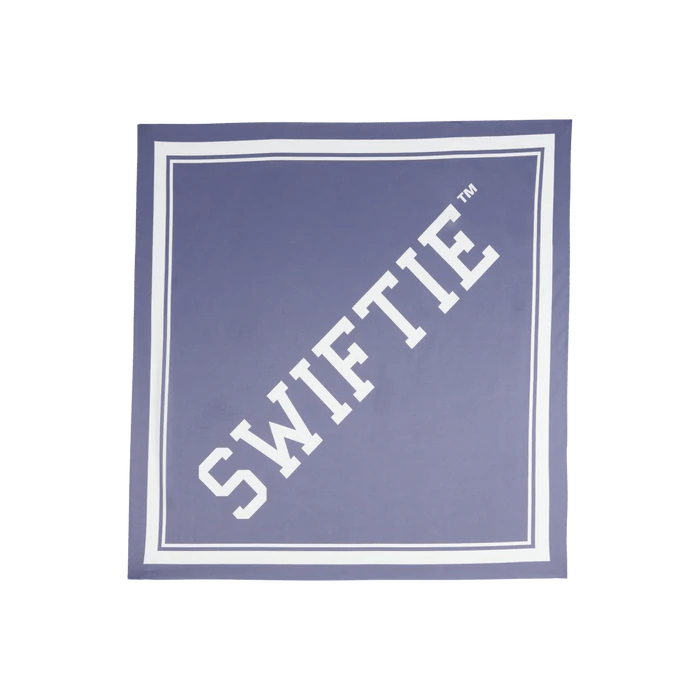 Swiftie Bandana
*please note we are doing our best to deliver your order as fast as possible, however, we may experience delays somewhere along the way as we try to keep everyone safe.

Purple bandana with white border and "Swiftie™" diagonal print in white.
 
22" x 22"
Polyester
Taylor Swift® ©2022 TAS Rights Management, LLC
Used By Permission. All Rights Reserved.